Mission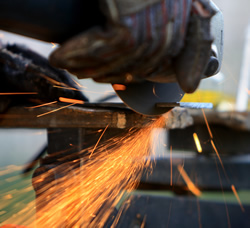 Vision
Technosphere Energy Services to be the preferred energy solutions provider to the power industry in Zimbabwe and Southern Africa.
Mission
The purpose of Technosphere Energy Services is to provide its clients with robust engineering energy solutions so that in turn those clients can better serve their own customers. We, at Technosphere Energy Services, recognise the importance of customers such as Zimbabwe Power Company to our business and as such we aspire to fulfil their engineering needs to the best of our ability. We will strive to implement a long term relationship with our clients, based on a safe, quality, timely service and an anticipation of their needs.
Our relationship with Doosan Babcock is integral to our delivery of superior service to our clients and as such we will ensure a seamless and professional relationship with them.
Corporate Social Responsibility
Technosphere is TRACE certified and conducts business ethically and in compliance with the U.S. Foreign Corrupt Practices Act, U.K. Bribery Act and other anti-bribery legislation. Our certification is available for viewing at https://tpms.traceinternational.org/IntermediaryDirectory.
Technosphere prides itself in being a responsible organization within the communities we operate in. Where possible we have contributed to these communities through employment for the local population.
In addition to employment creation in Hwange we have made regular contributions to the following organizations:
Friends of Hwange Trust
Cancer Association of Zimbabwe
Kidzcan
In 2018 we look forward to developing a partnership with an organization or undertake a project looking to improve the wellbeing of people in the Hwange area.